Volunteers
Saturday, August 28, 2021
Sterling Pharma Solutions staff members worked on preparing the forest floor of the Longleaf pine savanna after mulching the Lillian Mae Carroll Pollinator Garden.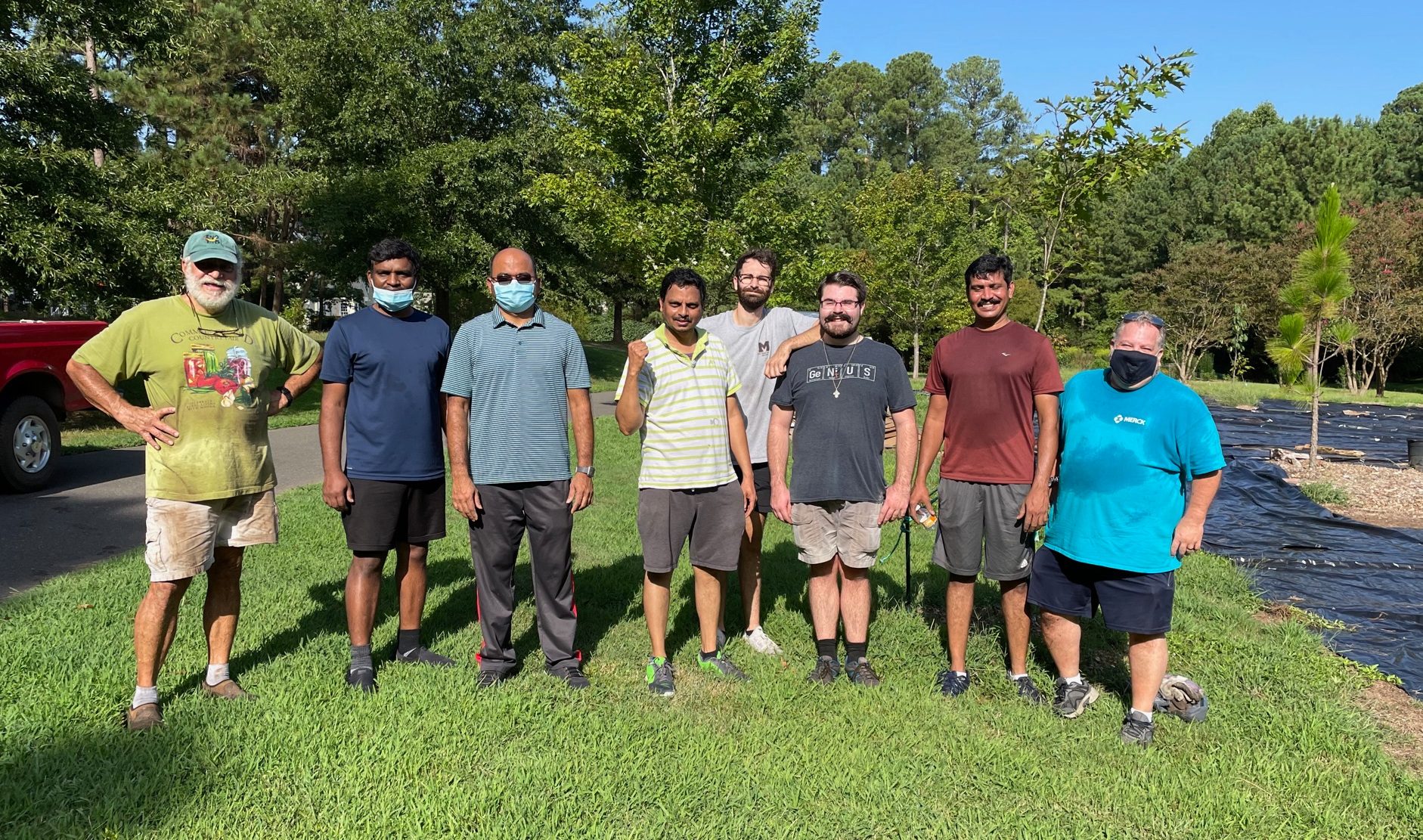 Saturday, July 24, 2021
Staff members of Sterling Pharma Solutions joined members of Sathya Sai Center of Raleigh and along with an unaffiliated puppy dog, laid down two pickup truck loads of wood chips [donated, as always, by Leaf & Limb] around and within the Lillian Mae Carroll Pollinator Garden. The group also removed 10 Nandina bushes whose seeds were sickening the Archive birds.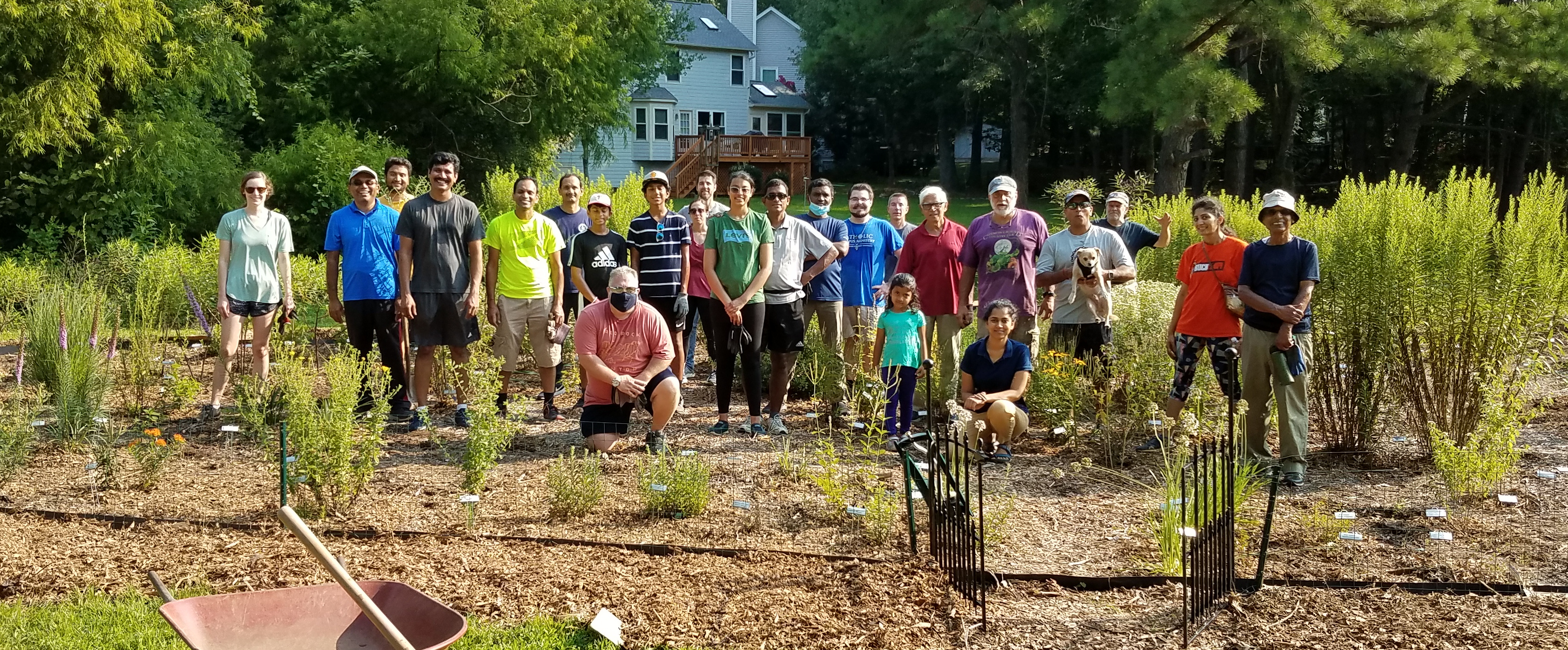 Sunday, July 18, 2021
Sathya Sai of Raleigh.
Thursday, July 1, 2021
These stalwart lads and lassies, led by Ms. Jada _______ (blue shirt), are members of the YMCA's Campers in Leadership Training program. They worked several hours in 95-degree heat, laying down cardboard around the perimeter of the Lillian Carroll Pollinator Garden and covering it in a layer of wood chips.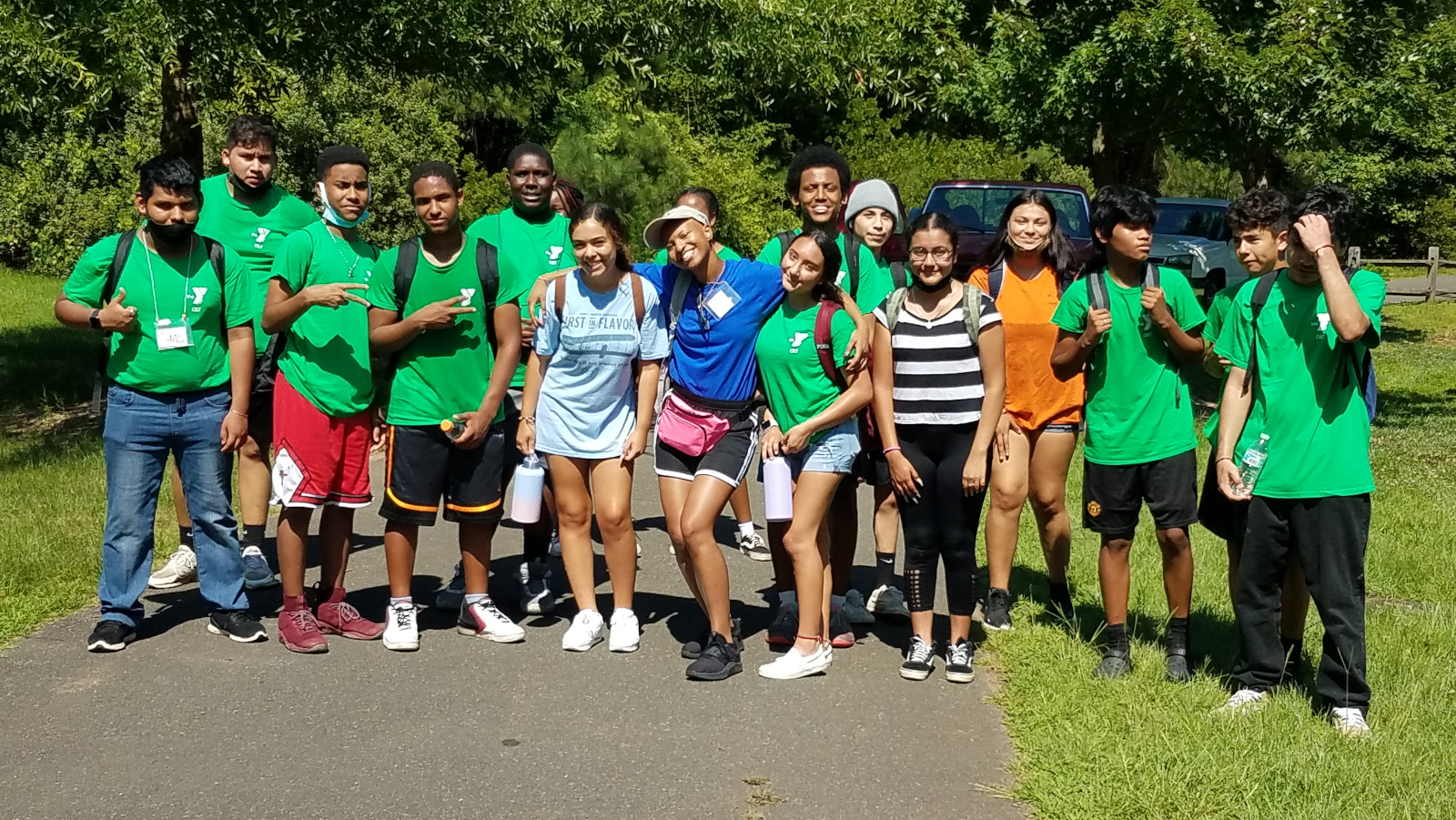 Sunday, June 27, 2021
Volunteers from the Sathya Sai Center of Raleigh spent a very hot morning tending to small Longleaf pine trees and preparing the ground for conversion to a true Longleaf forest floor.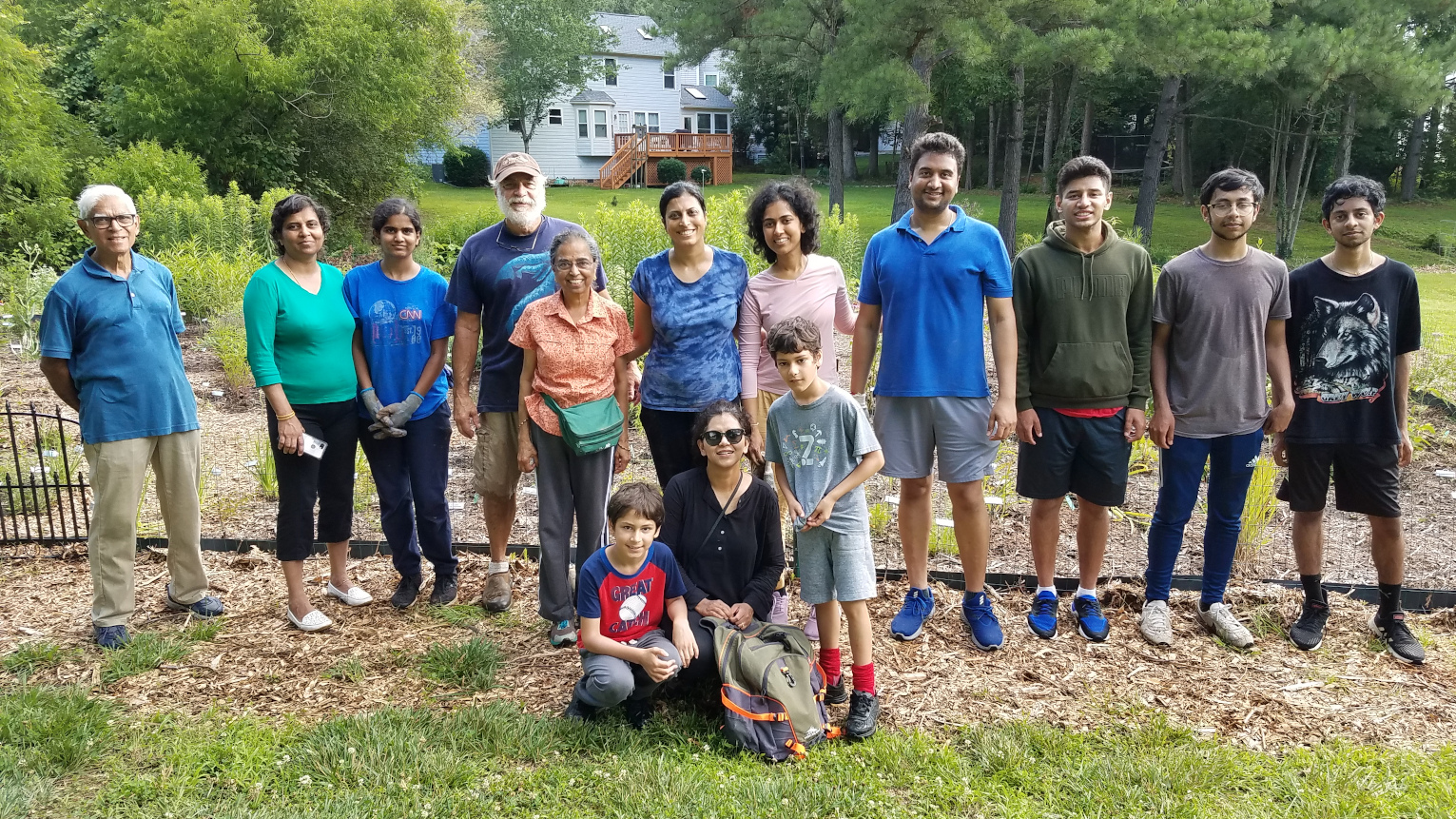 Saturday, May 1, 2021
Volunteers answered the distress call to water trees and plants. A two-week period of high temperatures and no rain put the young vegetation in danger. A large community turnout used five-gallon buckets to dip water out of the creeks and carry it to the trees and plants. Liz and Bill Rearick, whose property abuts the Archive, graciously allowed a hose to be attached to their home spigot, and this was used to water plants in the pollinator garden.