Access to the Archive
The Archive is located north and south of the White Oak Creek Greenway path between the tunnel under SW Cary Parkway [arrow #2] and the greenway exit at MacArthur Drive [arrow #3].
Parking is kindly permitted by the Taylor Family YMCA [101 YMCA Drive, Cary 27513] in its lot for those on Archive business (or pleasure). Archive visitors may also use the YMCA's restrooms. [But probably not open during pandemic.]
Please park in or as near as possible to the row shown by arrow #1. Walk down the hill directly behind the parking row, cross the bridge over the creek and turn west [left] onto the greenway path. The path leads to a tunnel under Cary Parkway. When you emerge from the tunnel at arrow #2, the Archive is before you.
The hill behind the parking lot is a little steep. There is no paved ground between the lot and the greenway path. The entrance to the Archive from the other end, at MacArthur Drive [arrow #3], is a smooth transition from sidewalk to greenway path, and requires no walk over unpaved ground. However, the entranceway is in a residential neighborhood, and parking near it might be a problem.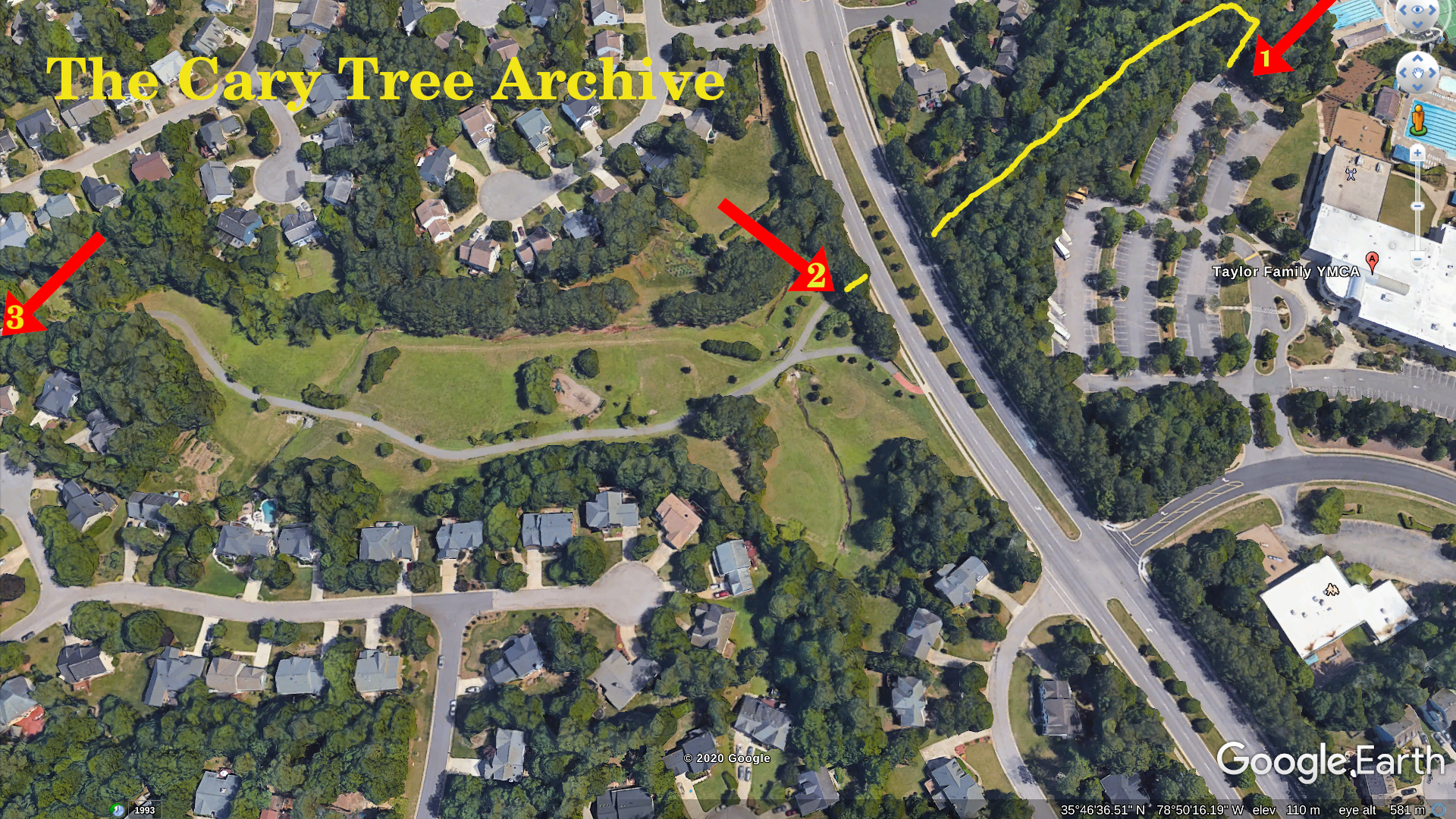 The Town of Cary's rules and regulations for greenway use are printed here. The main ones are: no motorized vehicles; no alcohol; pets must be leashed; and use is permitted during daylight only.
But beware of our future leaders when parking in the YMCA lot: