October 26, 2020 — Seventeenth Planting (2 trees planted)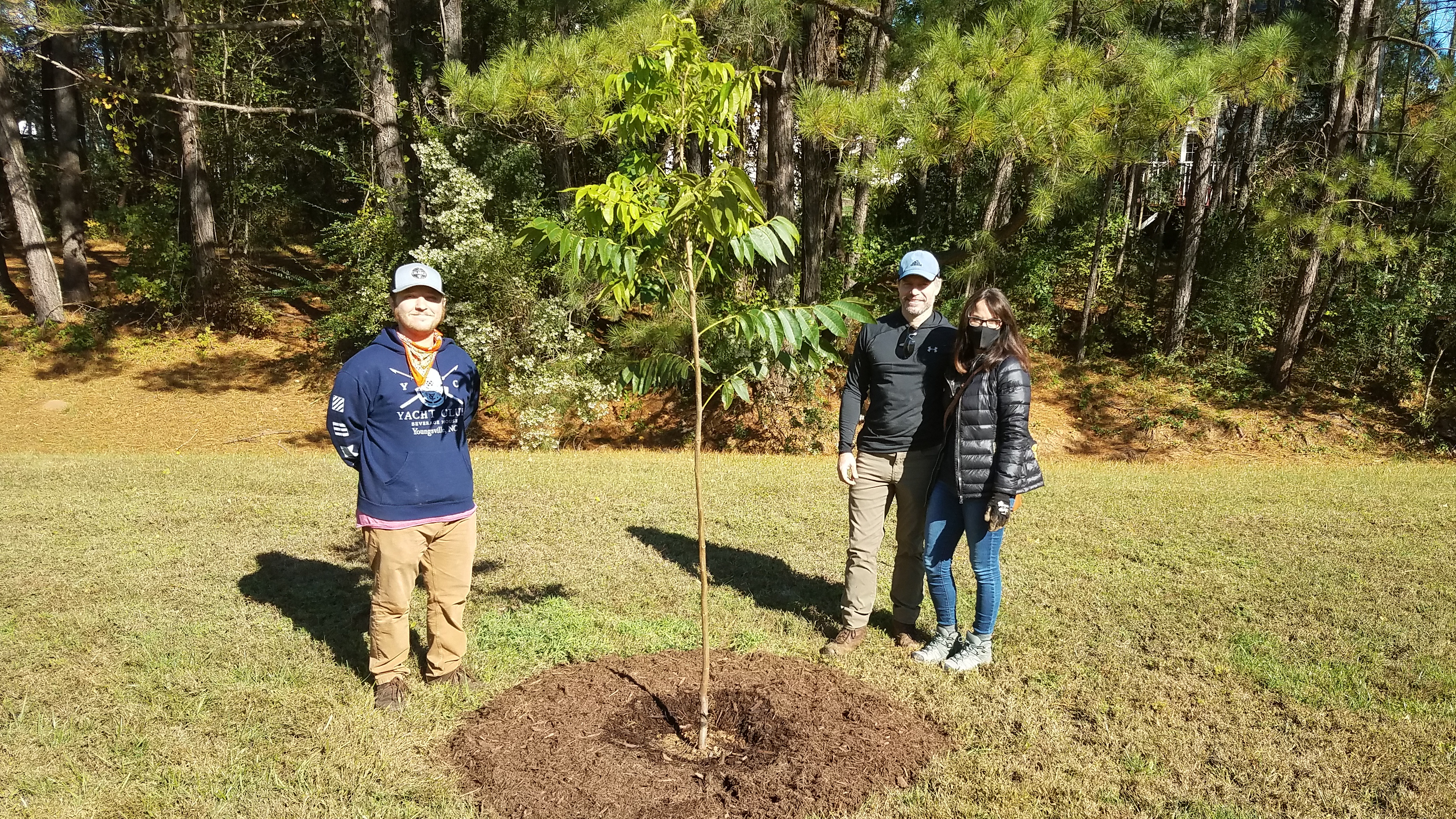 Nick and Mary Ann Borisow donated two pecan trees to the Archive's Fruit & Nut Orchard and planted them along with Dave Klemp and George McDowell on Halloween, 2020.
The trees were purchased from Ben Byrd's Lakeview Pecans in Bailey, North Carolina.
Tree Number
Tree Species
Date Planted
By Whom Planted
117A
Pecan
Carya illinoinensis
Cultivar: Lakota
"

Pecan Sandy

"
October 31, 2020
Nick & Mary Ann Borisow
117B
Pecan
Carya illinoinensis
Cultivar: Syrup Mill
"

Pecan Sam

"