The Cary Tree Archive
The Cary Tree Archive is located on 6½ acres across Cary Parkway from the Taylor Family YMCA in District D in the Town of Cary. The White Oak Creek Greenway [which itself is a section of the East Coast Greenway] runs east/west for 1,800 feet through the Archive's plot, and the Town owns a 10-foot easement on either side of the greenway path. The land north and south of the easement, owned by the Parkway Homeowners Association, comprises the Archive. Zoning regulations and deed restrictions prohibit its development, in perpetuity.
The project will transform a treeless field into a field of trees. No structures will be built. There is an existing children's playground; in a few years it will become shaded. Trees will be planted on either side of the greenway path with the long-range goal pictured below: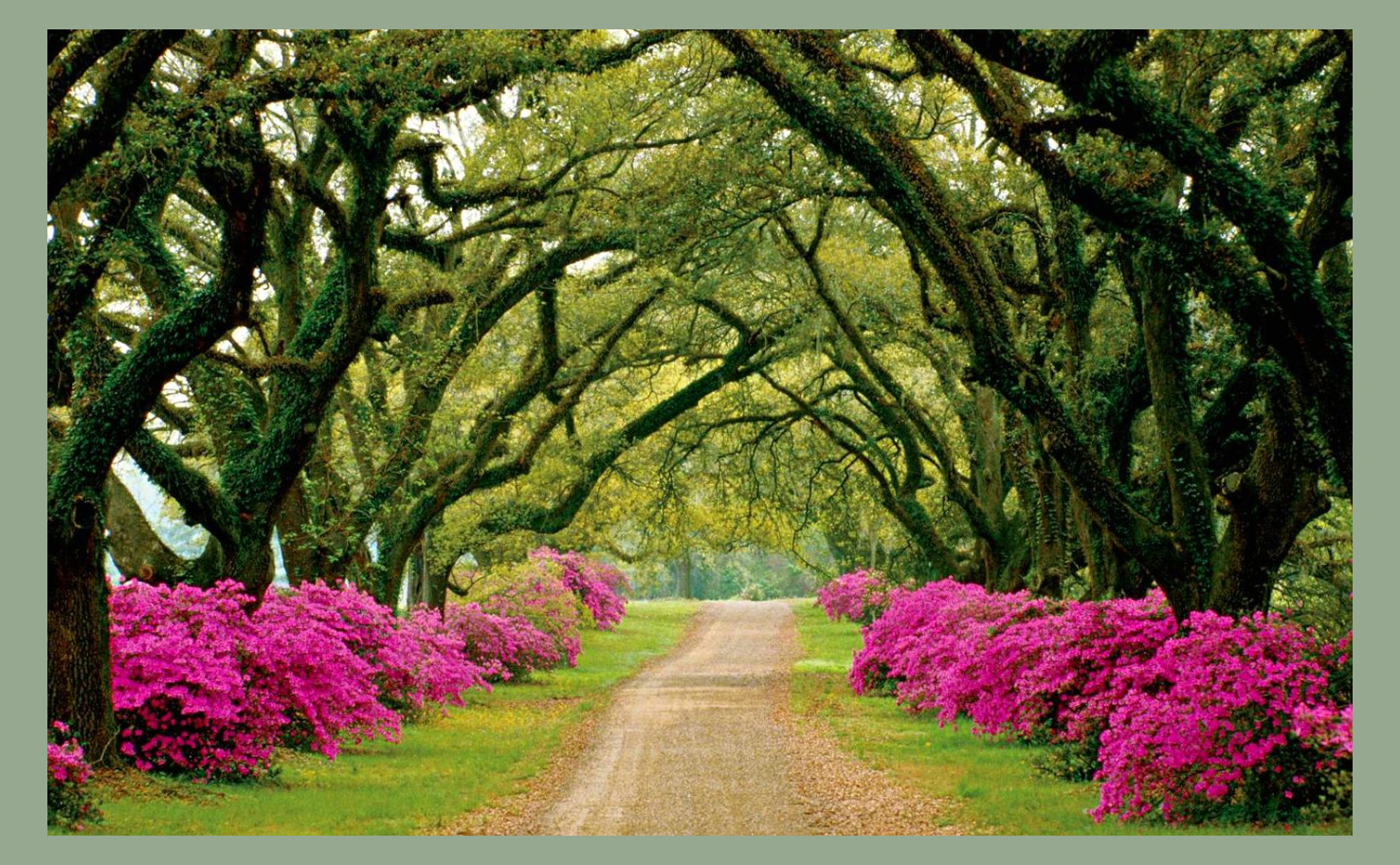 Trees planted will be Old Growth species that once graced Cary's land and the rest of the Piedmont Plateau. We'll plant trees listed on the International Union for the Conservation of Nature's Red List of Threatened Species. We'll offer planting space and monitoring for organizations trying to discover resistant strains of trees whose species have been devasted by sicknesses such as Dutch elm disease and Chestnut blight, and by pests such as the Hemlock wooly adelgid. Some trees selected for planting in the Archive will be clones or descendants of historically significant trees.
---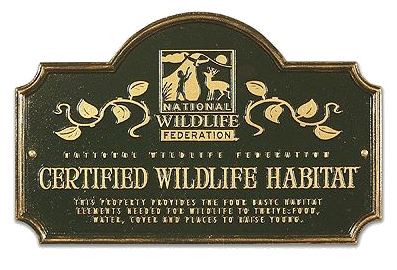 The Cary Tree Archive has been deemed by the National Wildlife Federation and
the North Carolina Wildlife Federation a
Certified Wildlife Habitat.
Certified Wildlife Habitat® ID #237888.
---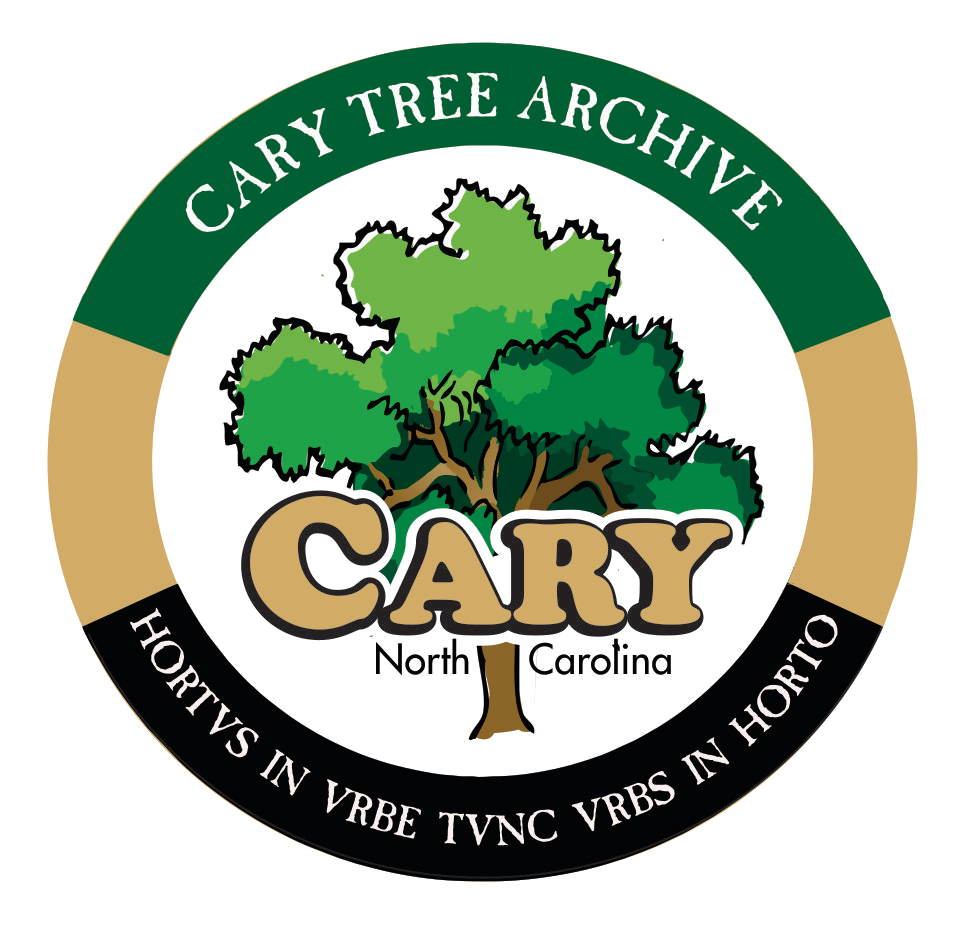 Logo of the Cary Tree Archive. The motto in English is
"A Garden in the City, Thence a City in the Garden."
---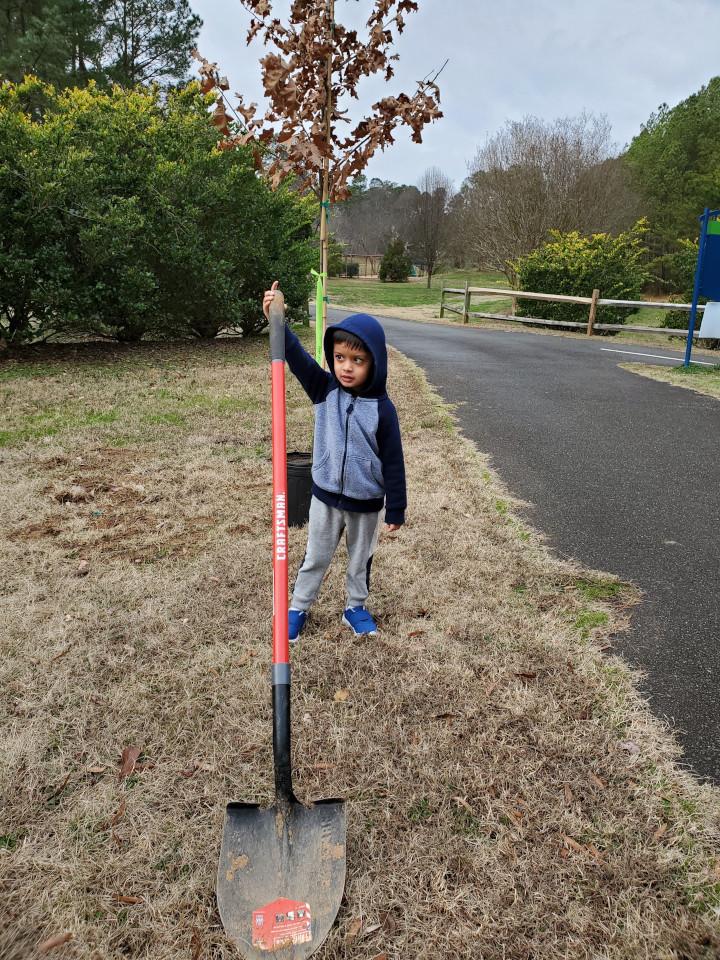 January 11, 2020: On his third birthday, Devansh Hatkar prepares to plant the Cherrybark oak (behind him) in the Cary Tree Archive.
---
Please sign up to receive the Archive's email Newsletter. It comes out infrequently, doesn't contain ads, doesn't track you, and often features some pretty pictures and (usually) good news. To Unsubscribe requires but two clicks.